"Haven is in the present and future. Very important for us to not only have songs about legends." (Thomas Youngblood – Kamelot)
Metal Gods fans, once again we do an interview with a foreign band and nothing less than the well-known KAMELOT, to tell us a lot about them, their musical life in these more than twenty years of life and the 11th disk few days ago I had, Haven, which I was able to make a review and whose link I leave here:
https://diosesdelmetal.org/criticas/novedades/6058-kamelot-haven-2015
Thank you very much for attending us, a real pleasure to contact a band that I still enjoy for years and have grown personally and musically. They are led by Thomas Youngblood on guitar; Casey Grillo on drums; on bass, Sean Tibbetts; Oliver Palotai on keys and Tommy Karevik on vocals.
The first question is how wanted to let you define your current musical style? Because it is rare to find two sites that say the same…
Thanks, I would describe it as Kamelot 😉 We mix different genres to make something we hope is unique. I guess the most common is Symphonic Progressive Metal.
Talk about the beginnings of Kamelot, how the band was formed and how it is now?
It was formed as a hobby back in the mid-90s. After the Fourth Legacy I felt we should focus all energy into it and it has grown with the fans as well.
In the reviews I usually do, I compare the songs with other groups, but in this case I mentioned Kamelot other songs with which, in my point of view, I find similarities. So I want you to tell us what the ideas when composing this time were. And why the title is a «Haven»?
Haven is our little hope of fans finding some Haven in the songs. We find inspiration from all areas of our life. On Haven it's a bit more dystopic than previous albums.
Returning to the origins, I don't think there's anyone who does not know where the name of the band. Is King Arthur's the main cause?
Kamelot has 3 meanings in the dictionary, I will stick to #2.
The legendary site of King Arthur's palace and court, possibly nearExeter,  England.

Any idyllic place or period, especially one of great happiness.

The glamorous ambience of Washington, D.C., during theadministration of  President John F. Kennedy, 1961–63.
Generally the topics discussed from the beginning have been stories of fantasy and medieval court. What led to represent «Faust» in two releases? And how they have evolved since those lyrics?
Haven is in the present and future. Very important for us to not only have songs about legends.
Let the record. In the review I say that this launch coincides with the twentieth anniversary of «Eternity». Tell us how Kamelot today compared to the debut, because change is more than evident.
We don't really look back, only forward. I let the fans discuss the evolution of Kamelot. Something we are very proud of.
I compared with «Silverthorn» see that there is more variety in the topics, Tommy becomes more aggressive role and its role, but also the rest (like keyboards) are enhanced more. Is that the way you want Kamelot pursue this new career?
You are overthinking things! (laughs), really, we make songs and don't think about the old albums.
This question is addressed to Thomas. The guitar sound in recent albums is more severe than in the first to «Epica». Many groups that change in that regard do including guitars 7 or 8 strings, but in your case, you're with the classic. Do you think that someday you will aim to the «fashion» or as many others will follow with your own style?
Not sure, I think you will see some changes in the future but not drastic.
As I am writing these questions I hear the disc again and pulled new ideas that translated into criticism. Can it mean that it is a job that gets better with every listen?
Not sure I understand this question? But we want and album that is growing on the fans.
Another aspect that is already customary in your albums are collaborations with guest artists. Here Charlotte Wessels and Alissa White-Gluz voices and Troy Donockley with Uillean Pipes. I want to know if you really choose to set yourselves those «randomly» or based on in the previously composed music.
We chose them because we like them as people and they were perfect for the songs we wanted them to add their flavor to.
The next question already has become almost compulsory in our website, how you see the world music scene, record sales, concert tickets, etc.?
For us I can't complain, our fans support us with buying CDs, concerts and merch. This is crucial and we give them 100% in all aspects.
With regard to the above, do you consider that the public is selfish? That is, the bands know that 90% of music downloaded illegally and yet criticize and even if we do not like we put on the floor for free the hard work of the bands, what do you think about that?
The main problem is that it impacts touring. If fans don't legitimately buy albums or CDs, then promoters fail to bring them on tour. Low sales means no fans at the concerts. Of course this is not the case but fans need to know this when they see a band skip their country.
Returning to the album, the songs are composed between all or anyone to take more control?
Myself, Oliver, Tommy and Sascha. We have some guest writers like Bob Katsionis and Angie Arsenault.
I am sure that «Haven» will rave great reviews. For me an album above 8 note is very good and, in this case, quite deserved. How are the reviews so far?
Reviews have been best ever, can't complain.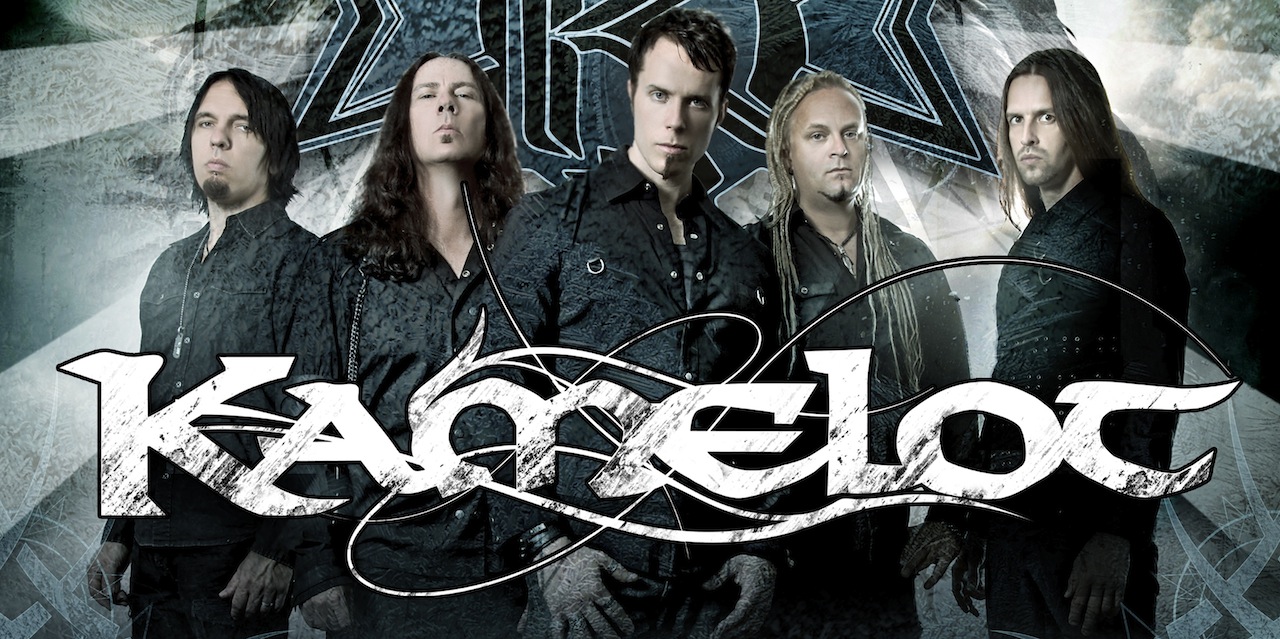 Are there plans world tour? Are you going to participate in one of the biggest festivals in Europe? Because they are ultimately the best claim to the public.
Festivals are great but we prefer our headliner shows. We are doing a massive world tour now
We end now, I'm really enjoying writing these questions while listening to the album, it is a great honor to interview one of my favorite bands. Thank you for serving us and make opening to answer our questions. I wish you all the best in your career and hopefully have the maximum possible triumphs deserve this album. A hug!
Cheers, Thanks for the support!!
Thomas.